Hawaii Divorce Lawyers and Family Law—When You Need Resolution & Results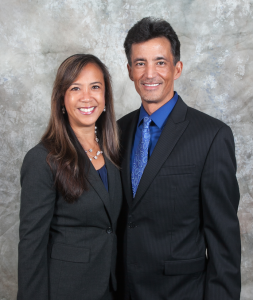 Hartley & McGehee is a family law firm based in Kailua, committed to offering its clients resolution and results. We handle all facets of Family Law including, child custody, paternity, dispute resolution, child support, adoption, temporary restraining orders, military divorce, same-sex marriages, civil unions, and more.
Steven L. Hartley and Elsa F. M. McGehee are two of Hawaii's premier Family Law attorneys. Experienced and caring, they strive to serve their clients' needs and put the needs of their clients' children first. With legal services meeting the highest standards and personal integrity in every decision, they have earned the trust and confidence of clients past and present. Read some client testimonials.
The philosophy behind the firm is teamwork. Every case is assigned a legal team from beginning to end. This method gives each client the best possible legal representation. As a team, we have the combined ability to completely understand all the strengths, weaknesses, and special circumstances of each case while concurrently organizing, processing, and resolving the most complicated family law-related matters.
---
The Practice
Supported by a staff of experienced Family Law attorneys and paralegals, Hartley & McGehee specializes in the following areas of Family Law:
Divorce
Child Custody
Child/Spousal Support
Paternity
Adoption
Temporary Restraining Orders
Family Court Appeals
UCCJEA & PKPA Cases
Military Member & Spouse Divorces
Military & Other Retirement Issues
Foreign Certifications
Guardianship
Complex Child Custody (Relocation & Interstate Jurisdiction Disputes)
Complex Property Division (Business, Real Estate Valuation)
Post Judgment Enforcement & Pre-Marital Agreements
Dissolution of Civil Unions
Same Sex Marriage Issues
Mediation
---
Announcements
Steven L. Hartley Appointed Per Diem Judge
We'd like to congratulate our Managing Partner, Steven L. Hartley, on his extended term as a Per Diem Judge of the District Court of the State of Hawaii.  Mr. Hartley brings exemplary intelligence, knowledge, and compassion to the Hawaii Bench.
---